Expert Geotechnical Services for Safe and Efficient Operations
Sahara's all-encompassing geotechnical services cover tailings management, laboratory management and testwork, monitoring and instrumentation installations, soil testing, site investigations and more. With a team of experienced geotechnical consultants, we help miners in Western Australia and West Africa carry their projects from exploration through to mining.
The efficiency and safety of mining and construction works is paramount. To ensure strict operating standards are maintained, Sahara offers a full spectrum of geotechnical services, conducted by field engineers with expertise and experience in both greenfield and brownfield projects. The result of our unique offering is the delivery of expertise on a consultative basis, to provide tailored solutions at critical project milestones.
At Sahara, we understand the importance of geotechnical engineering in the success of any project. Our services cover various aspects of geotechnical engineering, including tailings dam management, soil testing, monitoring, and site investigations to eliminate or mitigate risks. We work closely with our clients to ensure that their projects are optimised for safety, efficiency, and cost-effectiveness, from the initial design to the closure of the project.
Effective tailings management is critical for safe and sustainable mining operations. Sahara provides a range of services for every stage of tailings facility management, from design to construction, operation, and closure. Our experts offer site selection and investigation, stability analysis, dam break analysis, construction supervision, and monitoring plan development. Our comprehensive approach helps reduce risks and ensure regulatory compliance.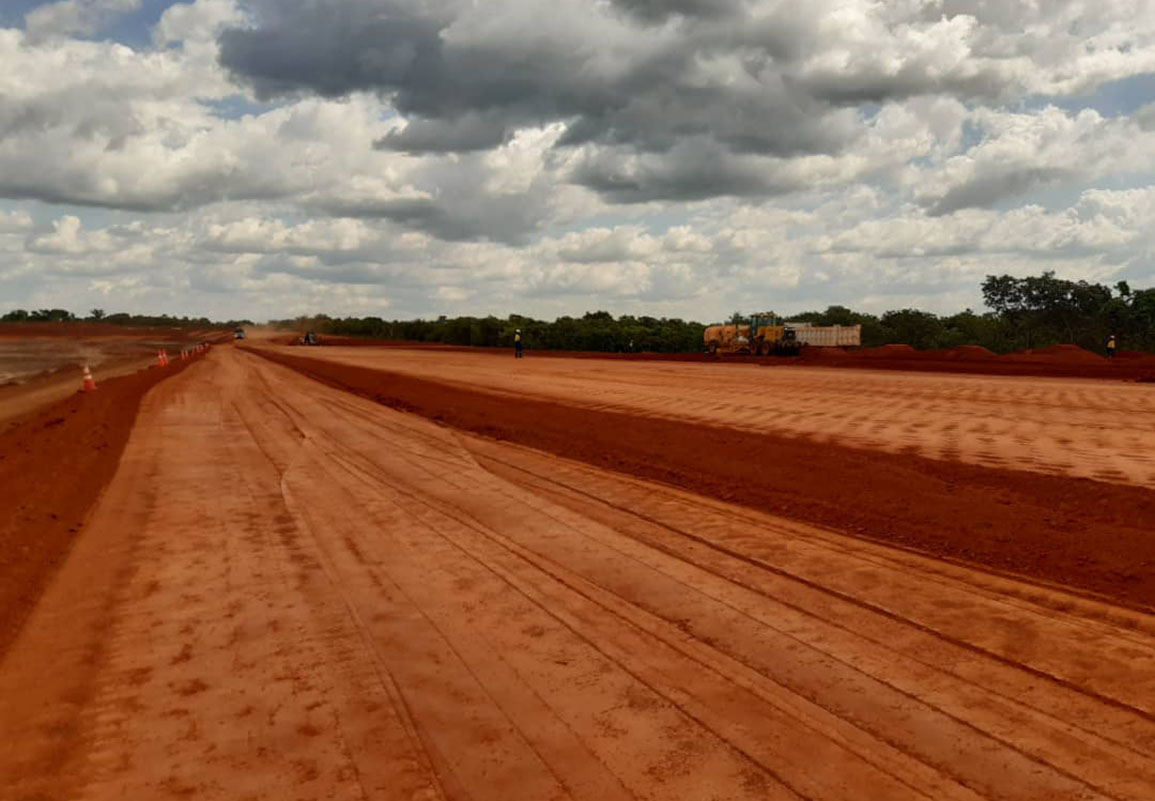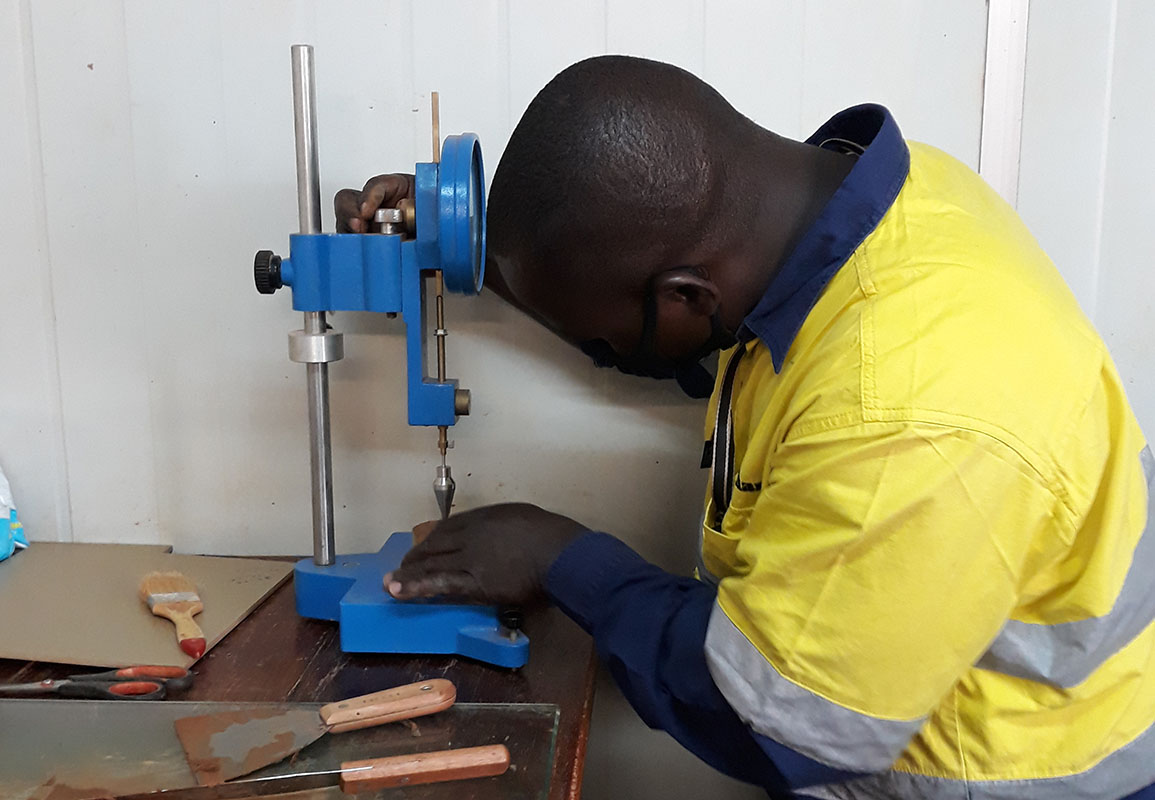 Laboratory Management & Testwork
Sahara's mobile on-site laboratory services provide timely and accurate results, reducing the cost and time associated with transporting samples to external labs. Our services include a range of tests, such as particle size analysis, moisture content determination, Triaxial Shear strength, permeability, and chemical tests. Our experienced technicians utilise advanced equipment and techniques to ensure reliable and consistent results, providing clients with essential information for informed decision-making.
Vibrating Wire Piezometer Installations
Vibrating Wire Piezometers (VWP) are essential for monitoring water pressure in underground mines and civil engineering projects to ensure the safety of personnel and equipment. Sahara provides installation, calibration, and commissioning services for VWP and other monitoring and instrumentation devices. Additionally, Sahara offers periodic maintenance and updates for devices, along with assistance with procurement and logistics, to ensure that monitoring equipment operates at its best.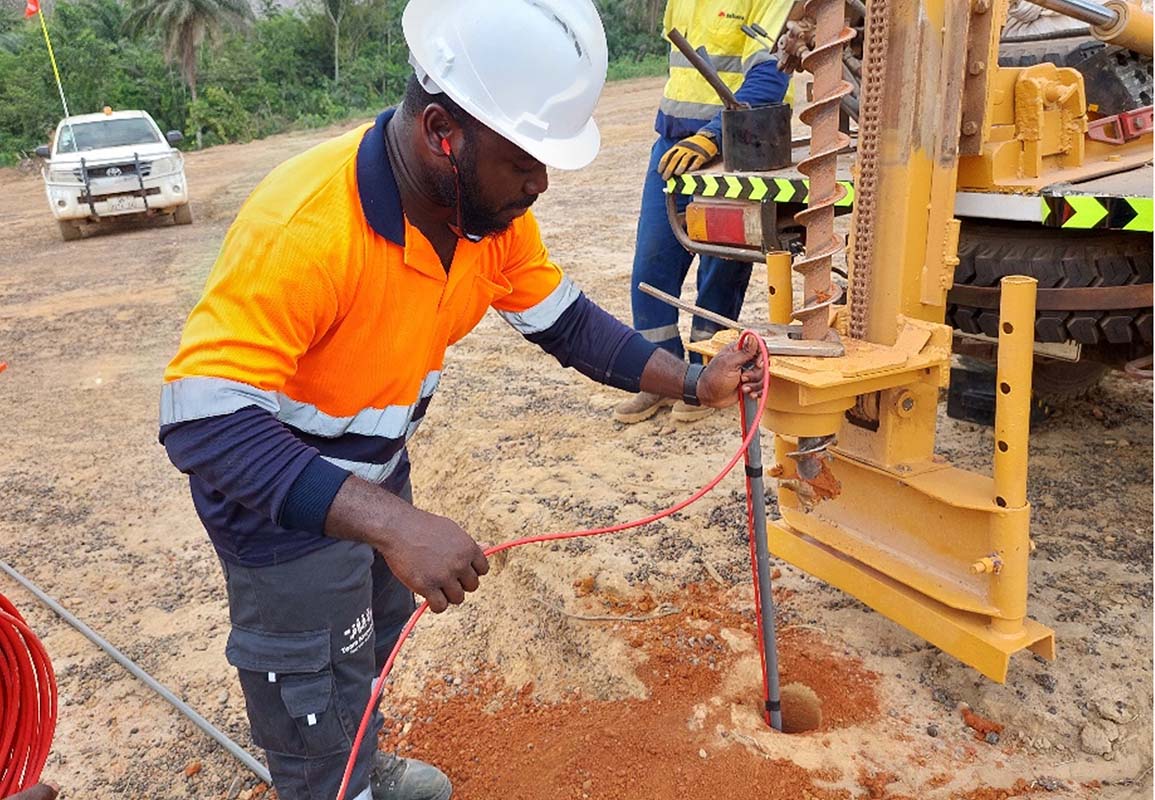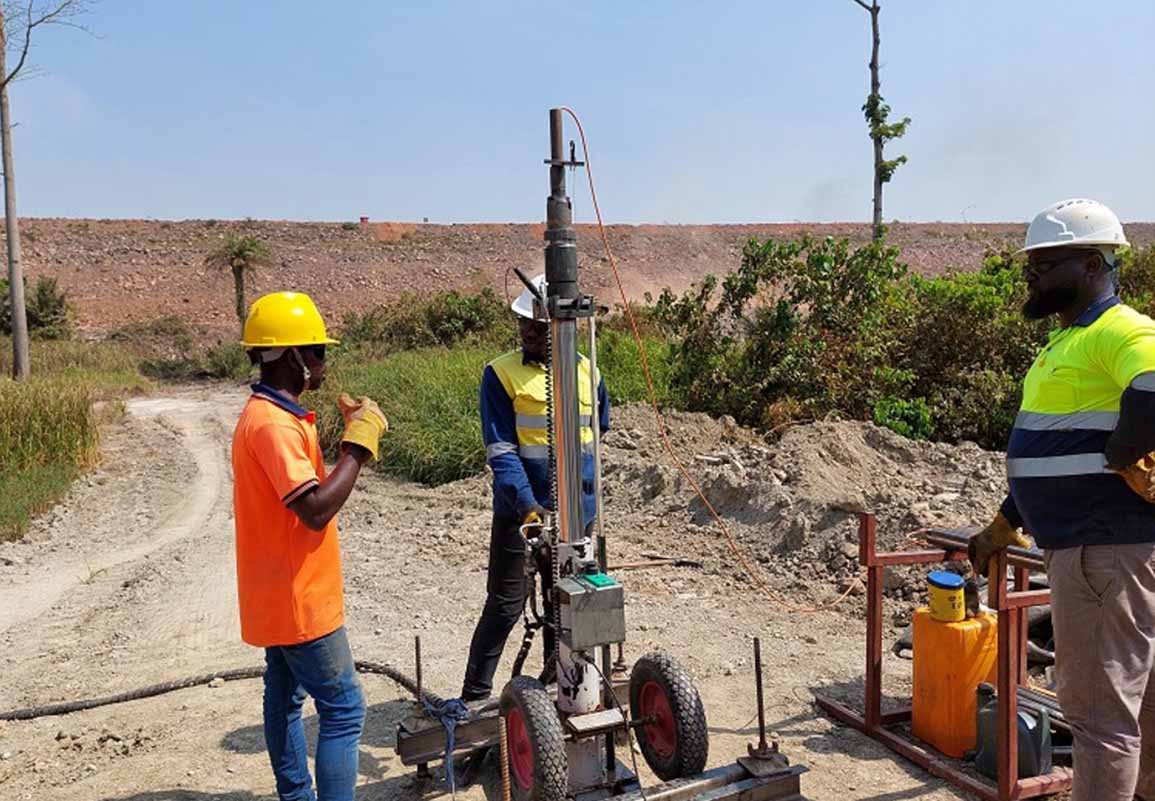 Cone Penetrometer Testing
Cone Penetration Testing (CPTu) is a widely used geotechnical investigation method to determine soil properties and identify subsurface conditions. Sahara's Hyson 100KN CPTu equipment and services enable accurate measurement of tip resistance, local (sleeve) friction, pore pressure, inclination, speed, shear wave velocity, and seismic measurement. These measurements are used for a range of applications, including foundation design, slope stability analysis, and geohazard assessments. Our experienced technicians and state-of-the-art equipment ensures reliable and accurate data collection for precise analysis and interpretation.
Standard Penetration Testing (SPT)
Standard Penetration Testing (SPT) is a widely used method for determining soil density and strength. It involves driving a split-spoon sampler into the soil using a standard weight and falling distance, then counting the number of blows required for each 6-inch increment. At Sahara, we have an experienced team of technicians and well-equipped equipment to conduct accurate and reliable SPTs.
We also provide data analysis to assist in predicting subsurface characteristics such as shear strength, soil liquefaction potential, and settlement. This data is crucial for geotechnical engineers to make informed decisions regarding the design and construction of foundations, retaining walls, and other structures.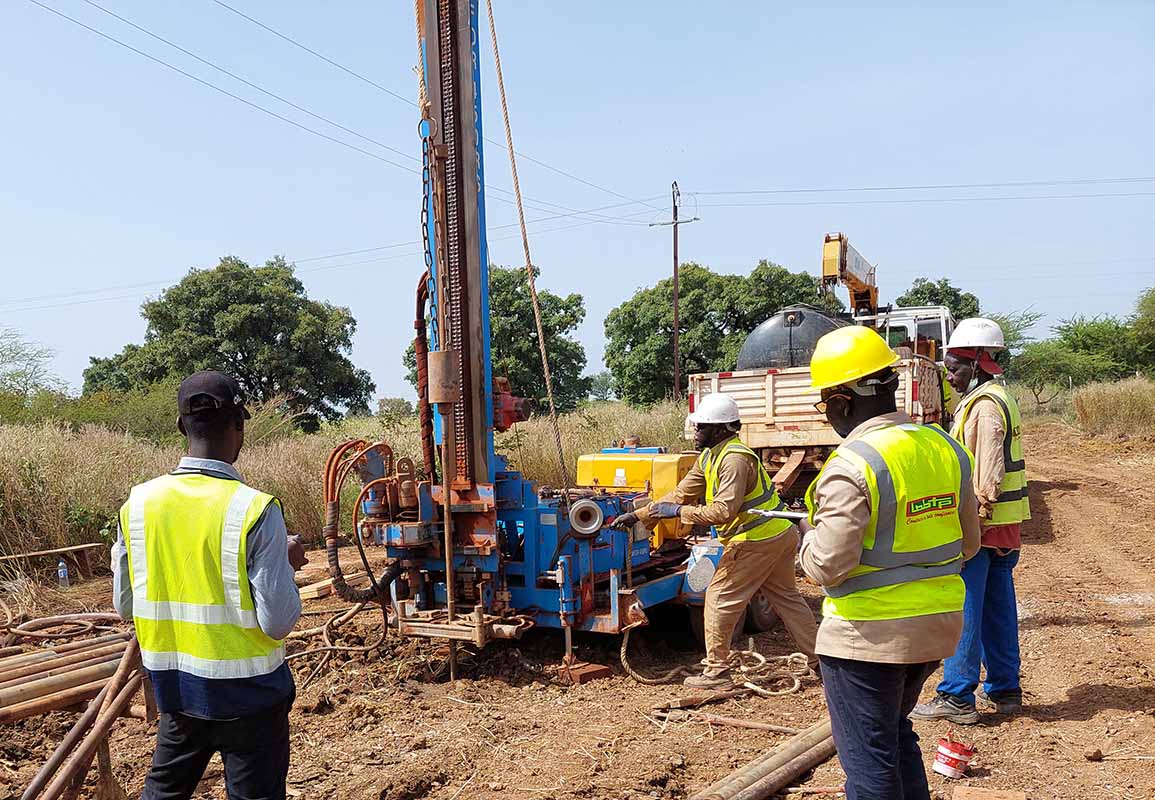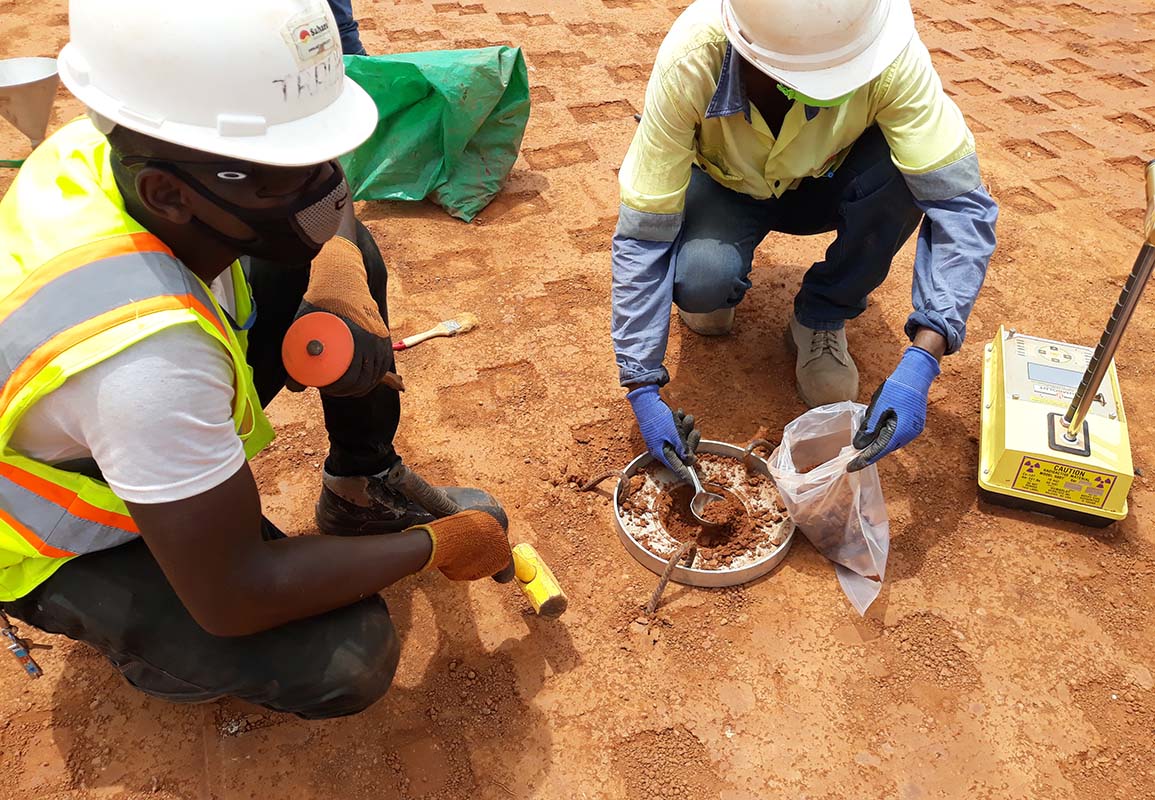 In-situ soil testing is the process of testing soil properties in its natural state, without the need for laboratory testing. It is an essential part of geotechnical engineering, providing information on soil strength, density, compressibility, and permeability.
At Sahara, we have a team of trained personnel and technicians to conduct a range of in-situ soil tests, including dynamic cone penetrometer tests, bulk density tests, cone penetrometer tests, standard penetration tests, field vane tests, permeability tests, and groundwater monitoring and measurement.
Our in-situ testing services allow for more accurate and efficient site characterisation, enabling geotechnical engineers to make informed decisions regarding foundation design, slope stability, and excavation support. Trust Sahara to provide reliable and efficient in-situ testing services for your project.
Site investigation is a crucial step in any construction project, and Sahara offers a range of services to help clients better understand their project site. Our team of experts provides assistance in desk studies, ground investigation, and remediation strategies to help clients make informed decisions during the design and construction phases.
We work closely with our clients to provide advice on appropriate and cost-effective solutions for their project site. Our capabilities in ground investigation and soil testing enable us to produce interpretative and factual reports that provide a detailed understanding of the site conditions.
At Sahara, we understand the importance of site investigation in reducing project risks and costs. Trust our team of experts to deliver tailored solutions to your site investigation needs.